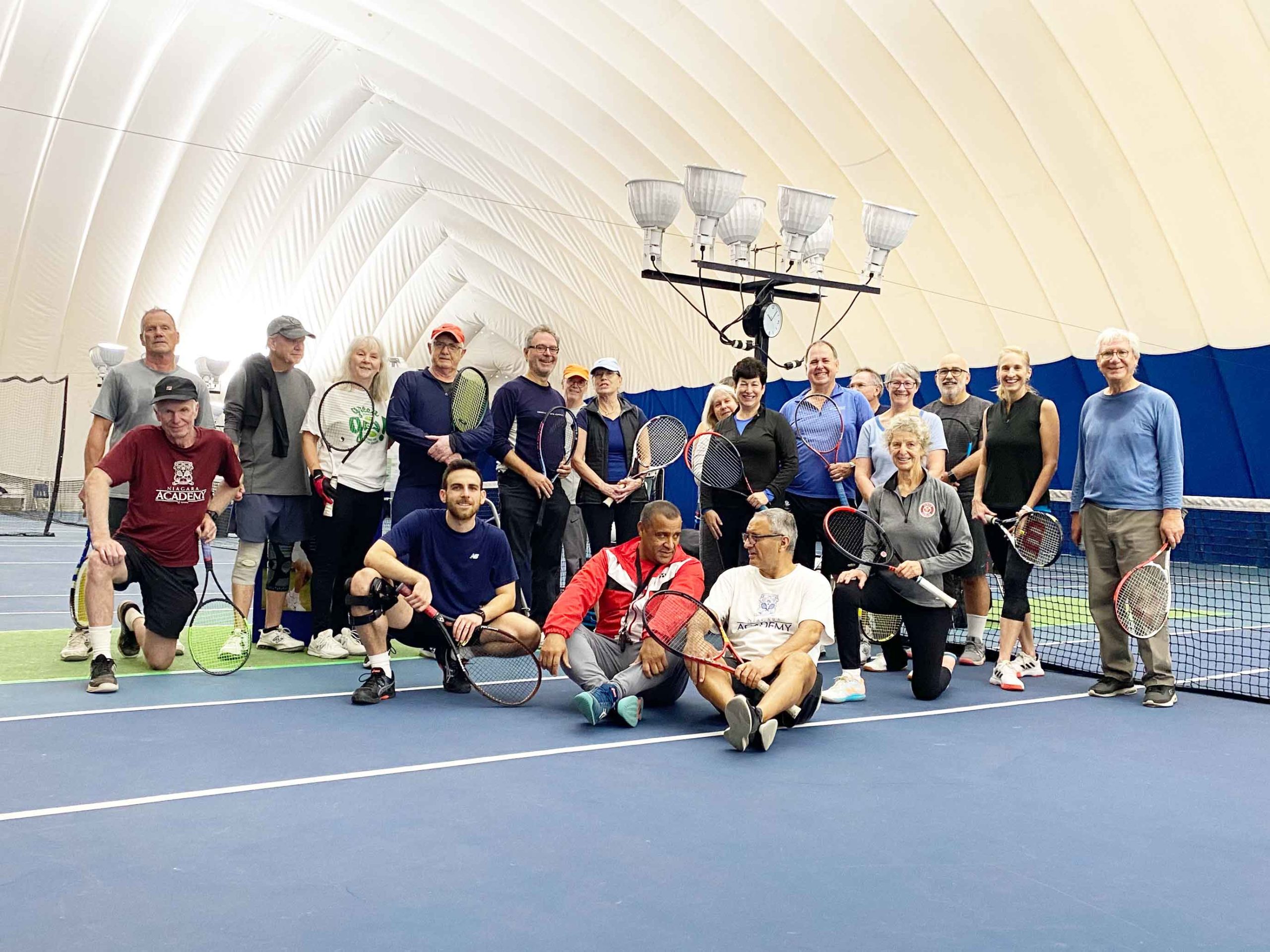 On October 30, 2021, Niagara Academy of Tennis held its first ever "
Green Means Go
" event. What a great time was had by all!!
"Green Means Go" is a new program started by the Ontario Tennis Association (OTA) . This program provides older adults (50-64) and seniors (65+) with the opportunity to participate in tennis via low-impact beginner/intermediate clinics delivered at volunteer-run community tennis clubs. This program's main delivery is through the use of the progressive tennis equipment with modifications, as needed. The equipment utilized encourages longer rallies and a smoother introduction to the game:
green dot balls (or different coloured balls)
regular nets (standard 42 feet) or mini-nets (18 feet)
25-inch racquets (compared to the standard 27-29 inch racquets).
Future "Green Means Go" Clinics
We will hold more "Green Means Go" clinics in the future. These clinics are open to the public as membership is not required! Participants will enjoy learning the fundamentals of tennis from an OTA-certified instructor, in a safe and supportive environment. These clinics are best suited for individuals who have never played before or have very minimal experience.
Thank You!
We would like to thank the Ontario Tennis Association for the wonderful opportunity! We would especially like to thank and acknowledge Suzanne Dekay for her assistance in organizing this wonderful opportunity for older adults and seniors at Niagara Academy of Tennis.