NIAGARA ACADEMY OF TENNIS IS OPEN
Online Court Booking | Develop Your Skills | Come Have Fun
HAVE YOU LOOKED AT THE SUMMER 2022 PROGRAMS? 
Tennis & Pickleball | Junior Programs | High Performance Programs | Adult Clinics | Camps
Youth
Summer Camps
Great activities for youth over the December break. Spots are limited and will be filled on a first come, first serve, basis.
Youth
Summer Programs
Help keep your kids active while having fun this winter. Sign up for our Youth Winter Sessions. 
Adult
Summer Programs
We have some great clinics and programs for Spring & Summer 2022. Limited spots available.
Book
Court Time
Enjoy time with family and friends. Book your court time today! (To book Pickleball 905.562.0683)
WHAT IS YOUR CHILD
DOING THIS SUMMER?
Register now for our Summer Day Camps for children and youth ages 5-18. Children and youth will enjoy our fun and exciting activities as they learn new skills and meet new friends! Spaces are limited so register early!
DON'T MISS OUT ON STAYING ACTIVE AND MOVING FORWARD.
We are here to help you stay healthy and sharpen your tennis skills.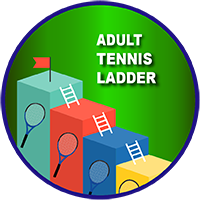 Adult NAT Tennis Ladder
Join in the fun! Take part in NAT Tennis Ladder where the goal of play is to be the player in the top ladder position by the end of December. Have fun while getting to know other players and improving your game! More Info.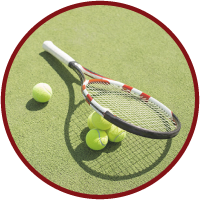 School Tennis Program
Did you know that we have a School Tennis Program for local schools. Contact us today to find our more!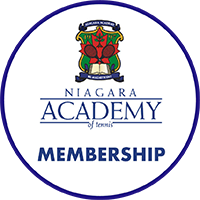 Get Your NAT Membership
We are excited to share that NAT Memberships are now available – but you will have to act fast as there are only a limited number of Memberships available!
LOOKING FOR ACCOMMODATIONS?
Are you coming to the Niagara region for a tournament or weekend get away and looking for a place to stay? We have two Airbnb properties that may be just what you are looking for.
Are You Looking for Niagara Academy Online
For Your Child's Education?
CONTACT US
Niagara Academy of Tennis
3373 First Avenue
Vineland, Ontario
L0R 2E0
905.562.0683
info@niagaraacademy.ca