ABOUT US
Niagara Academy of Tennis is a year round tennis facility offering tennis fun for all ages and skill levels.
The academy has 4 courts available for individual or doubles play. We offer a variety of after school junior programs for younger players just learning the game to more advanced, competitive players.
Our adult clinics and pickleball programs are designed to suit players of all levels providing a fun way to get fit! 
We also have Winter break, March break and Summer camps for domestic and international players.
Scheduled Closure Dates for 2022-23
These are the dates the tennis courts will closed for the 2022-23 season.
Dec. 24 to Dec. 26, 2022
Dec. 31, 2022 to Jan. 2, 2023
Feb 20, 2023.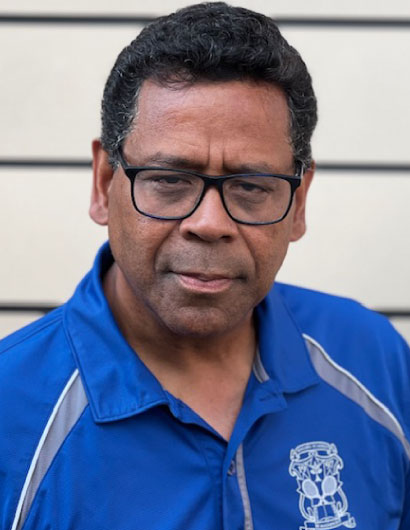 Doug Carter
Club Manager
Tennis Pro
Doug started his Tennis career in the Tennis industry after graduation from university in 1980 (HBPhed 1980).  He had a successful competitive career as a junior and university player. (Finishing 2nd in Ontario in University competition in his final year 1999/80. He was honoured as the Male Athlete of the Year in his final year at Brock University.
His love for tennis and education eventual led to NAT moving to Vineland in 1998 (which at the time was the only tennis and education school in Canada).
 Through the early years at NAT he has worn many hats including, owner, coach, teacher, manager and more.
Along the way many accolades from Tennis Canada as a coach were awarded. Many trips with Regional, Provincial, and National Junior teams through-out Canada were taken. Doug has also developed National Champions in Junior and Wheelchair Tennis.  Over the years he has travelled with Canadian National teams in the Wheelchair division. These National teams travelled throughout Canada and to such countries as the US, France, Italy, Turkey and more. He was also the Deputy Tournament Director for the ParaPan-Am Games held in Toronto in 2015.
While at NAT Doug has been involved in many areas of administration from, finance, maintenance, grounds, tournaments, mechanical, and Dome operation.
Doug is pleased to be focusing on Club Management and looking forward to growing the club post Covid.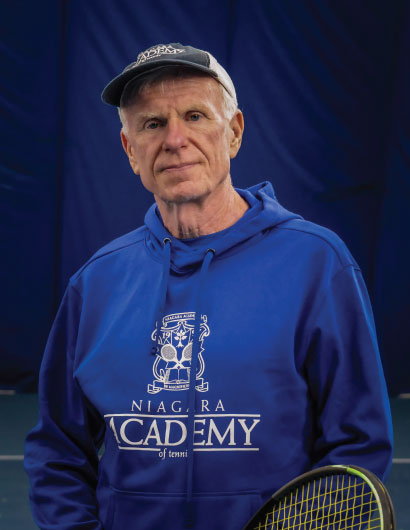 Dave Boland
Tennis Professional
Adults Programs Coordinator
Dave Boland has worked at Niagara Academy of Tennis, during the indoor season, since 2016. He has long been active on the Niagara Peninsula tennis scene. 
"All the on-court action is always exciting and great to be a part of, especially seeing the person improving their play. The behind the scenes teamwork involved is very interesting and satisfying to me as well. There are so many facets to tennis, that it is easy to keep up one' enthusiasm."
Highlights:
Manager/Pro at Welland Outdoor Tennis Court for almost 30 years.
Head Pro at Welland Indoor Tennis Court – 10 years.
White Oaks staff – 12 years.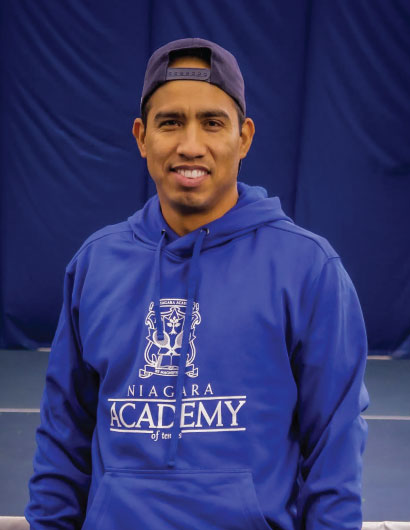 Highlights:
Certified Tennis Canada Coach 1

Played  D1 Tennis at Niagara University

15 years of coaching experience and ability to coach all levels.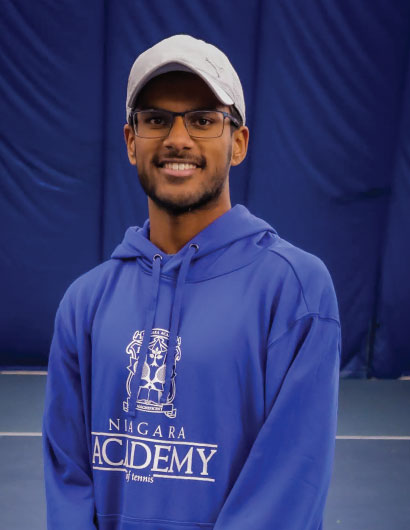 Rayirth Sivakumar
Tennis Instructor 1/ Hitting Partner
Highlights:
Niagara Academy Club Administrator

High-performance tennis player.

Mac Master University Tennis Team player.
Yağız Belkıran
Certified Performance Enhancement Specialist, Corrective Exercise Specialist, and Personal Trainer Coach
Highlights:
Yağız is a dedicated fitness professional, driven by a profound passion for health and performance. His journey began when he graduated from a renowned Sports Science program in Turkey, where he laid the foundations of his expertise. Eager to delve deeper into the science of exercise, he pursued a post-graduate program specializing in Exercise Science for Health and Performance.
Armed with this advanced knowledge, he is committed to helping individuals reach their fitness goals. His qualifications as a certified Performance Enhancement Specialist, Corrective Exercise Specialist, and Personal Trainer Coach reflect his dedication to delivering results.
His approach combines cutting-edge exercise science with a personalized touch. He is deeply committed to crafting evidence-based fitness programs that address individual needs and empower clients to unlock their full potential.
He says, "Whether it's enhancing athletic performance, addressing movement limitations, or guiding clients on their fitness journey, I am here to make a positive impact on their lives. My mission is to promote health and well-being, one person at a time."
CONTACT US
Niagara Academy of Tennis
3373 First Avenue
Vineland, Ontario
L0R 2E0
905.562.0683
info@niagaraacademy.ca